Nine Warning Signs of CSE and Abuse. RSE Poster – 2
As professionals we are often told to look for warning signs of abuse including Child Sexual Abuse and Exploitation.
This poster covers 9 of the main signs such as changes in behaviour,  mood swings, self-worth, attention seeking etc. and is a colourful reminder of the clues that children may be trying to send us.
This poster has been designed for display in schools and on staff notice boards etc.
Please note that the BigTalk Education watermark does not appear on the poster when delivered.
Schools and other organisations may email   admin@bigtalkeducation.co.uk  or telephone us on 01724 782618 and we will invoice you as we send the cards.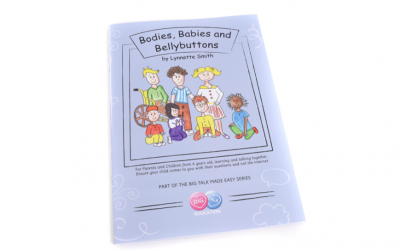 £9.99 Where did I come from? This book is a gentle introduction for children about their bodies and where they came from. A must have for all parents to help answer your children's questions in a simple way. Great for children of all abilities includes those with...
read more
Feedback from school staff on BigTalk Education's Growing Up Safe relationship and sex education programme
"This is our second year with the programme and we wanted to roll this out across the whole school. The sessions were thoroughly informative dealing with issues sensitively but openly. The programme covered a lot of ground effectively. Our children are now confident, knowledgeable and will hopeful grow to be respectful adults once again, a great job. Thank you for spending the day with us."
"The materials used are at an informative level, without being inappropriate. The language used by the team was at the children's' level so they were able to understand. The children were put at ease, to answer and ask questions. The section on reproduction was very well discussed and paced, to inform the children about sexual relationships, as too were the puberty and period sections. Very good tutors!"
"One of the best talks on this subject area I have experienced in my teaching career. The instructors were very relaxed and this created a relaxed and open environment."
"High quality delivery which is completely age appropriate, also includes e-safety, transgender, gay, lesbian – essential knowledge." 
Request information on BigTalk Education's services for your school
Introduction to age appropriate RSE
Our guide to high quality, age appropriate Relationship & Sex Education for your child, helping you know what to expect from us.
BigTalk Education's Growing Up Safe Programme
Children want their parents to be the first people to talk to them about growing up, sex and relationships. Yet many parents say they lack confidence to answer their children's questions frankly, Schools are there to help, and BigTalk Education are here to support Schools and Teachers. Members of the BigTalk Team can come into School for a part or whole day, ensuring your children (and you as parents) are well educated to keep them safe, healthy and happy! Find out more > 
BigTalk Education's RSE Lessons for Life
Our Programme in Secondary Schools uses a Youth Work approach to RSE delivery, participation, empowerment and inclusion are fundamental to its success. Our Team fosters a non-judgmental, relaxed, receptive atmosphere, which doesn't shy away from sensitive issues.
Bodies, Babies & Bellybuttons
This book is a gentle introduction for children about their bodies and where they come from. A must have for all parents to help answer your children's questions in a simple, understandable and age appropriate way.