Sex and Gender Education
A glossary of sex and gender education terms for teachers & school staff. Understand the language to describe sexuality, biological 'sex' and gender identities to support your pupils as they develop. Including information on the correct pronoun use for transitioning young people, a must read for all professionals.
If you are looking for information on sex and gender education it is important we start at the beginning, the term LGBTQ+, which you have probably heard in some form or another. In its simplest form LGBTQ+ is an acronym for Lesbian, Gay, Bisexual, Transgender, Queer with the + representing other classifications and non-binary or those who do not see themselves represented by linear categorisation.
This article gives further insight into the definitions of sex and gender education  terms and the background surrounding them. 
The difference between Sex as verb and a noun
In this article 'sex and gender education' we are talking about sex as a noun, which it is often the case when it is used alongside 'gender'.  Used as a noun sex describes the biological differences; chromosomes, hormonal profiles, internal and external sex organs, especially as differentiated with reference to the reproductive functions. Females have 46 chromosomes including two Xs and males have 46 including an X and a Y. The Y chromosome is dominant and carries the signal for the embryo to begin growing testes. Both men and women have testosterone, oestrogen, and progesterone. However, women have higher levels of oestrogen and progesterone, and men have higher levels of testosterone.
Intersex is a general term used for a variety of conditions in which a person is born with a reproductive or sexual anatomy that doesn't seem to fit the typical definitions of female or male. This may or may not be determined at birth, puberty or later in life and some people have one of these conditions without ever becoming aware.
The term 'Sex' as a noun is not used by BigTalk Education as we leave that to the school biology and science teachers. However BigTalk Education pupils are taught the scientific terms for the external sex organs of boys and girls bodies from age 4 (UK foundation/reception year) and internal and hormonal differences from age 8 (UK year 4). For information on why these terms are taught from this age please see…
As a verb, sex, sexual intercourse or the euphemism "making love" (a term preferred by the team at Big Talk Education) is the psychical act of reproduction, including fertilization and conception.
A very brief, gentle introduction to sex (verb) is taught at age 8 (UK year 4). At this age and onwards when the act of 'making love' is discussed it is in a context of a long term, loving, trusting relationship. At BigTalk Education we do not focus solely on the 'plumbing', as prevention, consent, precaution, safety and emotional aspects of sex are key to our syllabus.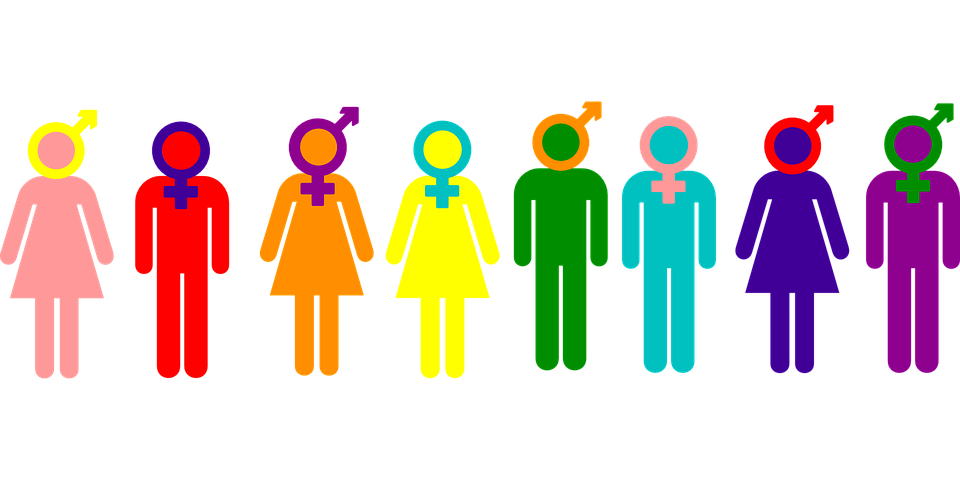 Gender, it's difference from Sex and other associated terms
Gender, is expressed in terms of masculinity and femininity and is most frequently assumed from the sex assigned at birth. Unlike sex (noun), gender is largely a cultural construct and is lived (e.g. as identity, as expression, through social interaction), represented (e.g. in language, media, popular culture) and regulated (e.g. by socio-cultural norms, such as the stereotypes of 'masculinity' and 'femininity', and in law). In sex and gender education it is important to highlight that whilst sex is a biological difference, gender is an expression of this sex, often assumed from birth, however this may not be how a person feels on the inside.
Gender identity is the term used to describe a person's innate sense of their own gender, whether male, female or something else (see non-binary). Gender identity does not necessarily relate to the sex a person is assigned at birth. Everyone has a gender identity, and a person's feelings about their gender identity start early, the general consensus from child development specialists states that this is usually around the ages of 2-3.
Gender expression is how a person chooses to outwardly express their gender, within the context of societal expectations of gender. This can include, for example, preferred pronouns, choice of name, style of dress and appearance, mannerisms and behaviour. Gender expression can be fluid and having a understanding of this is critical to deliver good quality sex and gender education.
Cis (gender) is an adjective that is used to describe a person whose gender identity matches their sex assigned at birth. This does not represent sexuality or gender expression.
Transgender or Trans is used as an umbrella term to refer to people who identify differently with the sex or gender assigned at birth. Transgender can include a wide spectrum of gender identities and expressions. Not all people who are questioning or who don't identify with the sex or gender assigned at birth define themselves as transgender (see non-binary, gender-queer, gender-fluid). When describing someone as a transgender man or transgender woman the gender identifier relates to the gender that they identify with, not their birth sex. Therefore, a transgender man is someone who was assigned female at birth but identifies and lives as a man. This may be shortened to trans man or FTM, an abbreviation for female-to-male. Alternatively, a transgender woman (trans woman/MTF) describes someone who was assigned male at birth but identifies and lives as a woman. This is important to note as if you have a child within you school population who for example, was born as a girl but now wants to transition to a boy, would be referred to as a transgender boy. Please see below for details on transitioning.
Transitioning is the steps a transgender person may take to live in the gender with which they identify. Each person's transition will involve different things and not all trans people want or are able to do all of these things. These include telling friends and family, dressing differently, changing official documents, as well as medical interventions such as hormone therapy and surgeries.
Queer has in the past been a derogatory term for LGBT individuals. The term has now been reclaimed by LGBT young people in particular, who don't identify with traditional categories around gender identity and sexual orientation but is still viewed to be derogatory by some. This has culminated in the addition of the Q to the term LGBTQ.
Non-binary is an umbrella term for a person who does not identify as only male or only female, or who may identify as neither or both. Other terms which may be used by some people to describe their gender identity are Gender-queer (used by some people who do not wish to subscribe to a binary gender), Bi-gender (used by people who may identify with two genders), Agender (encompasses many different genders who describe their gender as neutral or do not have a gender) and Gender-fluid (used by people who feel their gender may change and is not linear or constant). If you meet someone who is trans, non-binary or another definition mentioned here it is important to be aware (by asking politely if you have not been told) about their preferred pronouns and name. The + in LGBTQ+ has been added to represent non-binary and the myriad of alternative gender classification or lack thereof.
Pronouns are a part of the English language that relate to gender in conversation – for example, 'he' or 'she', 'him' or 'her', 'his or 'hers'. It is important to be respectful of someone's preference for their chosen pronouns, for example someone who is trans should be referred to by the gender to which they identify. Likewise, a pupil may prefer to be referred to in gender neutral language and use pronouns such as they / their. It is extremely important, as a matter of fairness, respect and inclusion, to ensure that the correct gender, name and pronouns are used uniformly to address Trans or Non-Binary people.
Deadnaming is a term used to describe calling someone by their birth name after they have changed their name. Frequently used in association with Trans people, deadnaming along with deliberately using the wrong pronouns can be perceived as a lack of respect for someone's gender identity or transphobic bullying.
Transphobia / Transphobic bullying encompasses both the fear/dislike of someone based on the fact they are trans/non-binary and also the denial/refusal to accept their gender identity. The latter being equally as serious (see Pronouns and deadnaming). Trans people often find themselves the subject of prejudice and the target of bullying because of their "difference". This can be compounded by a lack of understanding, clear explanations and leadership in school; which in turn can generate confusion causing people to revert to learned negative gender stereotyping. Transphobic incidents or crimes should be recorded and dealt with in the same manner as other incidents that are motivated by prejudice or hate e.g. racist, homophobic and disablist incidents. Transphobic bullying incidents may be a red flag that additional Relationship & Sex Education is required in school.
It is important to note that the terms cross-dresser and/or drag should NOT be used to describe trans or non-binary people. Cross-dressing is the act of presenting as a different gender in a form of gender expression. Drag performers are cross-dressing performers who take on an exaggerated stylised form of gender expression. Whilst not all drag performers identify as cross-dressers, both terms are not necessarily indicative of gender identity or sexual preference.
This video is useful to watch if you have question on the topic of transgender.
From age 6 (UK year 2) we gently introduce that some children may feel different on the inside to the outside. The imagery and the words used to describe the resource for this was developed in collaboration with transgender young people and the parents of transgender children. In year 8 we discuss in more depth about gender, gender expression and transgender/non-binary. This lesson content clarifies young people's understanding of gender and can help to combat transphobic bullying
Terms relating to sexual orientation
Sexual orientation is a person's emotional, romantic and/or sexual attraction to another person. In the UK census of 2015, the majority (93.7%) of the UK population identified themselves as heterosexual or straight, with 1.7% identifying as Gay, Lesbian or Bisexual, the remainder either identifying as "other", "don't know" or refusing to respond. However twice as many 16-24 years old (than older generations) identify as gay, lesbian or bisexual. As the social stigma around sexuality has reduced more and more young people are 'coming out' at a younger age. The implication of this for sex and gender education, as well as relationship and sex education, is that young people when consulted have demanded more information on sexuality as opposed to just the biological aspects of reproduction. This was picked up in the Ofsted report 2012 "PSHE Not Yet Good Enough". BigTalk Education have responded to this through development of the five-star RSE programme for senior schools more information on which can be found here. The programme includes references different sexualities across all of the content as well as a specific sexuality workshop.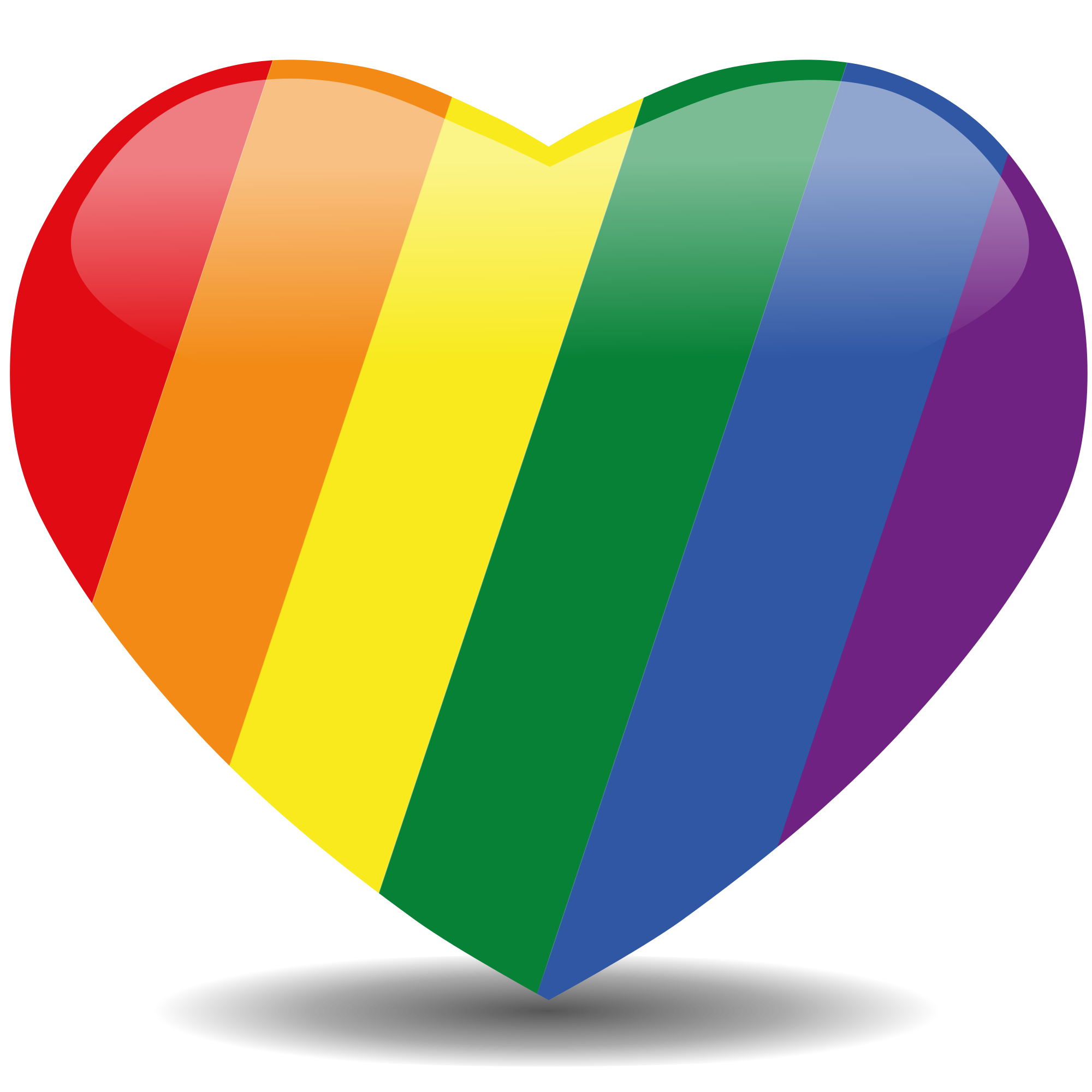 Straight / Heterosexual refers to a person who has an emotional, romantic and/or sexual orientation towards people of the opposite gender.
The term gay refers to a man who has an emotional, romantic and/or sexual orientation towards men. It is also used as a generic term for same sex, sexuality and some women define themselves as gay rather than lesbian.
Lesbian refers to a woman who has an emotional, romantic and/or sexual orientation towards women.
The terms lesbian and gay are introduced to children from age 4 (UK reception year), as most schools now have at least one set of same sex parents, this is to help combat homophobic bullying. We explain that all families are unique and special to us so we should not tease anybody if their family is different to our own.
Homosexual might be considered a more medical term used to describe someone who has an emotional romantic and/or sexual orientation towards someone of the same gender. The term 'gay' is now more generally used.
Bi / Bisexual refers to an emotional and/or sexual orientation towards more than one gender. This attraction may also be towards non-binary people as well.
Pansexual refers to an emotional and/or sexual orientation towards any gender. This term recognises that many people do not fit neatly into a gender category like man/woman, for example, people who are trans or non-binary.
Demisexual refers to an individual who does not experience sexual attraction unless they have formed a strong emotional connection with another individual, often within a romantic relationship. This term emerged in the early 2010s and the 'demi' refers to the Latin term, meaning half, which represents that demisexuals are half way between Asexual and Heterosexual. However being a demisexual does not mean that someone has an incomplete sexuality or are half-sexual. Demisexuals do not get sexually attracted to anyone of any gender, but when a strong emotional connection is made, they may experience sexual attraction.
Asexual is pronounced A- Sexual and is a term used to describe someone who does not experience sexual attraction. The abbreviation Ace is sometimes used.
Further reading & support in sex and gender education:
Stonewall is a lesbian, gay, bisexual and transgender rights charity in the United Kingdom. Alongside help and advice for LGBTQ+ individuals they also have a useful glossary that details many additional terms related to LGBTQ+ individuals and culture.
The Intersex Society of North America and their public website is a useful resource to under Intersex and it's related conditions.
UK Trans Info has a dedicated section of their website for schools, including best practice guidelines, legal guidance and information for dealing with transphobic bullying.
Mermaids work to raise awareness about gender nonconformity in children and young people. They provide resources and information as a reference point for professionals supporting a gender non-conforming or transgender young person.
Additional sources used:
https://www.ons.gov.uk/peoplepopulationandcommunity/culturalidentity/sexuality/bulletins/sexualidentityuk/2015
https://www.medicalnewstoday.com/articles/232363.php
Request information on BigTalk Education's services for your school
Introduction to age appropriate RSE
Our guide to high quality, age appropriate Relationship & Sex Education for your child, helping you know what to expect from us.
BigTalk Education's Growing Up Safe Programme
Children want their parents to be the first people to talk to them about growing up, sex and relationships. Yet many parents say they lack confidence to answer their children's questions frankly, Schools are there to help, and BigTalk Education are here to support Schools and Teachers. Members of the BigTalk Team can come into School for a part or whole day, ensuring your children (and you as parents) are well educated to keep them safe, healthy and happy! Find out more > 
BigTalk Education's RSE Lessons for Life
Our Programme in Secondary Schools uses a Youth Work approach to RSE delivery, participation, empowerment and inclusion are fundamental to its success. Our Team fosters a non-judgmental, relaxed, receptive atmosphere, which doesn't shy away from sensitive issues.
Bodies, Babies & Bellybuttons
This book is a gentle introduction for children about their bodies and where they come from. A must have for all parents to help answer your children's questions in a simple, understandable and age appropriate way.
Feedback from school staff on BigTalk Education's Growing Up Safe relationship and sex education programme
"This is our second year with the programme and we wanted to roll this out across the whole school. The sessions were thoroughly informative dealing with issues sensitively but openly. The programme covered a lot of ground effectively. Our children are now confident, knowledgeable and will hopeful grow to be respectful adults once again, a great job. Thank you for spending the day with us."
"The materials used are at an informative level, without being inappropriate. The language used by the team was at the children's' level so they were able to understand. The children were put at ease, to answer and ask questions. The section on reproduction was very well discussed and paced, to inform the children about sexual relationships, as too were the puberty and period sections. Very good tutors!"
"One of the best talks on this subject area I have experienced in my teaching career. The instructors were very relaxed and this created a relaxed and open environment."
"High quality delivery which is completely age appropriate, also includes e-safety, transgender, gay, lesbian – essential knowledge."