RSE Rewards Programme
Snap : Share : Win
Win a further 10% contribution from BigTalk Education on your Whole School Approach or £60 in BigTalk Education RSE resources for use in your school. Simply recommend our programme to friends in other schools and help us keep more children and young people safe, healthy and happy!*
Why should you recommend us?
Research shows that Children and Young People who receive high quality, age appropriate relationship and sex education (RSE) are three times more likely to speak out if they are sexually abused. As a social enterprise it is our mission to ensure as many children and young people as possible receive high quality RSE.
If you or someone within your school community helps us achieve our goal of reaching more pupils with our taught programmes (Growing Up Safe : Whole School Approach in Primary, or our RSE : Lessons for Life in Secondary) your school will be rewarded, with either an addition 10% contribution towards their next booking or £60 in BigTalk Education resources of their choice from our online shop.*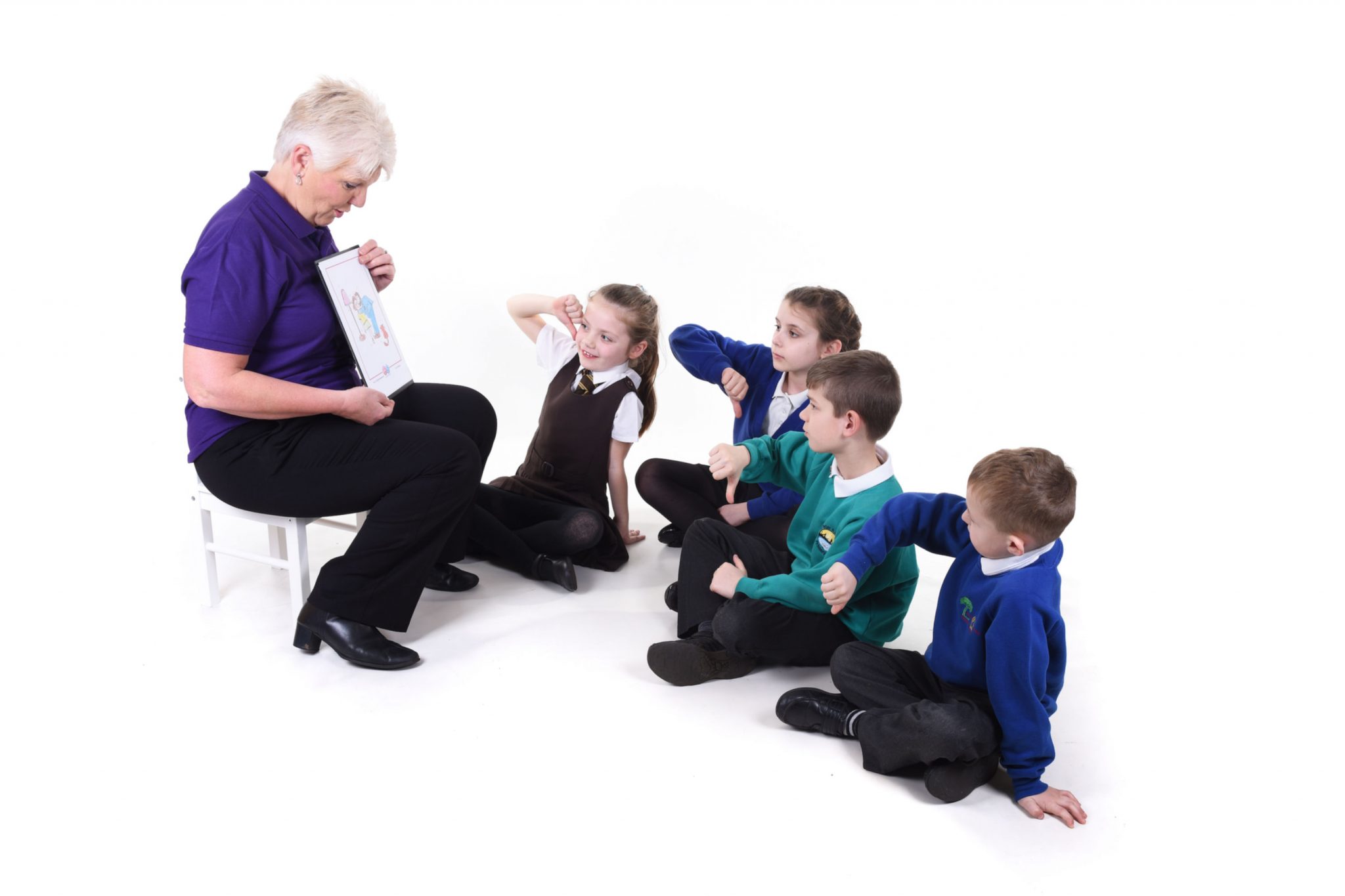 Feedback from school staff on BigTalk Education's Growing Up Safe relationship and sex education programme
"This is our second year with the programme and we wanted to roll this out across the whole school. The sessions were thoroughly informative dealing with issues sensitively but openly. The programme covered a lot of ground effectively. Our children are now confident, knowledgeable and will hopeful grow to be respectful adults once again, a great job. Thank you for spending the day with us."
"The materials used are at an informative level, without being inappropriate. The language used by the team was at the children's' level so they were able to understand. The children were put at ease, to answer and ask questions. The section on reproduction was very well discussed and paced, to inform the children about sexual relationships, as too were the puberty and period sections. Very good tutors!"
"One of the best talks on this subject area I have experienced in my teaching career. The instructors were very relaxed and this created a relaxed and open environment."
"High quality delivery which is completely age appropriate, also includes e-safety, transgender, gay, lesbian – essential knowledge." 
Feedback from parents on BigTalk Education's Growing Up Safe relationship and sex education programme
"With our two boys I have been concerned about talking to them as we are a same sex couple, but now I feel supported by the school and have a great book resource. Thank you."
September 2018
"Great talk, beforehand I was unsure how much they should know at such young age, and was worried they were expected to know more. I'm very reassured now that the delivery of this information will be informed and appropriate and I am now prepared for any questions that will arise from the classroom talk."
April 2018
"I think this is fantastic. The age appropriateness makes it not OTT but gives them the right information which is so important."
September 2018
"Great idea, this should've been implemented years ago! Nice, relaxed delivery, very good!"
September 2018
Got a question? Get in touch.