Primary RSE:
Our Growing Up Safe Programme
At BigTalk Education we are incredibly proud of our award winning Growing Up Safe programme, which was a Finalist for the Children and Young People Now 2018 Safeguarding award. The Whole School Approach is our most popular option, where our specialist team of facilitators work with pupils, parents and school staff. This high quality, age appropriate RSE programme is designed to keep children safe, healthy and happy.
An Introduction to the Growing Up Safe programme
Children want their parents to be the first people to talk to them about growing up, sex and relationships. Yet many parents say they lack confidence to answer their children's questions frankly, so Schools should be there to help and BigTalk Education are here to support Schools and Teachers. Members of the BigTalk Team can come into your School for a part or whole day, ensuring your children (and Parents) are well educated to keep them safe, healthy and happy! Our Growing Up Safe :  Whole School Approach programme covers children from Nursery to Year 6 and includes Parents and School Staff. In 2017 BigTalk Education was awarded the Pamela Sheridan award by the FPA (Family Planning Association) the highest accolade in Sex Education, of which we are immensely proud!
We travel across the UK delivering our Whole School Approach (please see our list of current schools) and our taught programme is our most popular option. We find that school staff and parents appreciate our specialist expertise to help establish a common language within school to talk about bodies, growing up and sex in an age appropriate manner.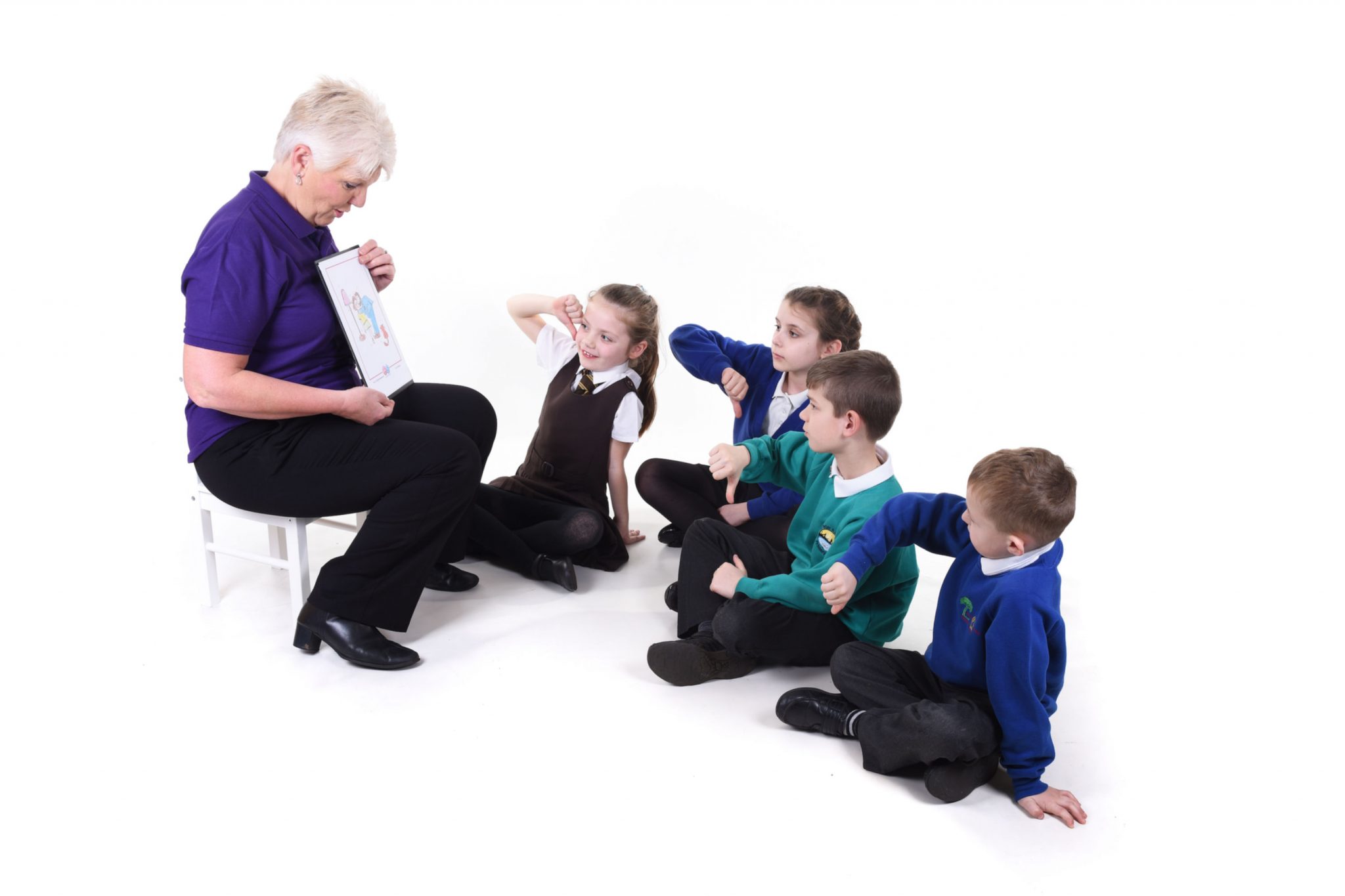 Growing Up Safe Programme Options
Feedback from school staff on BigTalk Education's Growing Up Safe relationship and sex education programme
"This is our second year with the programme and we wanted to roll this out across the whole school. The sessions were thoroughly informative dealing with issues sensitively but openly. The programme covered a lot of ground effectively. Our children are now confident, knowledgeable and will hopeful grow to be respectful adults once again, a great job. Thank you for spending the day with us."
"The materials used are at an informative level, without being inappropriate. The language used by the team was at the children's' level so they were able to understand. The children were put at ease, to answer and ask questions. The section on reproduction was very well discussed and paced, to inform the children about sexual relationships, as too were the puberty and period sections. Very good tutors!"
"One of the best talks on this subject area I have experienced in my teaching career. The instructors were very relaxed and this created a relaxed and open environment."
"High quality delivery which is completely age appropriate, also includes e-safety, transgender, gay, lesbian – essential knowledge." 
Feedback from parents on BigTalk Education's Growing Up Safe relationship and sex education programme
"With our two boys I have been concerned about talking to them as we are a same sex couple, but now I feel supported by the school and have a great book resource. Thank you."
September 2018
"Great talk, beforehand I was unsure how much they should know at such young age, and was worried they were expected to know more. I'm very reassured now that the delivery of this information will be informed and appropriate and I am now prepared for any questions that will arise from the classroom talk."
April 2018
"I think this is fantastic. The age appropriateness makes it not OTT but gives them the right information which is so important."
September 2018
"Great idea, this should've been implemented years ago! Nice, relaxed delivery, very good!"
September 2018
Programme elements
Find out about individual elements we provide as part of the Pamela Sheridan award winning Growing Up Safe: Whole School Approach programme.
Growing Up Safe Foundation & KS1 Resources
Equip your school with outstanding resources used by award winning RSE providers, allowing staff to deliver to students independently, whether to full class groups or individuals who miss BigTalk's lessons. Ensuring 100% pupil participation. Shop now >
Off Site Staff Training
Give staff members an introduction to what is required for an excellent RSE programme. From policy to delivery, this will enable staff to be key advocates for RSE and its integration into your school.
Parents Session Delivered by BigTalk Education Staff
Give parents the opportunity to discuss the content of the RSE lessons with the BigTalk staff. Minimising withdrawals and encouraging dialogue at home arounds RSE topics. View feedback >
Staff CPD Training
Certificates provided for all school staff that attend a staff training session which can count towards CPD hours, as well as evidence for Ofsted of child safeguarding strategy. Can be used towards an IIP submission.
Specialist RSE Delivered by BigTalk Education
The BigTalk Education team work directly with children to foster an atmosphere of calm and clarity delivering sensitive information, in a manner that is 100% age appropriate. This takes pressure off the teaching staff to allow them to focus on follow up & reinforcement.
Staff CPD Shadow Training
Supplementary certificate to evidence teacher shadow training in quality age appropriate RSE provision during BigTalk Education's delivery day. This is useful to demonstrate additional training for Ofsted as well as benefit individual staff members in their career development.
Lesson Extension Ideas
Aid teaching staff to test pupil recall and reinforce key messages from the Growing Up Safe programme throughout the school year. Demonstrate an integrated approach to the RSE curriculum, through scheduled lessons.
Follow Up Pack for Ofsted
Allows the school to benchmark and evidence the impact of the BigTalk Education involvement at school. Demonstrating that parent and pupils questions are answered and teacher confidence increases.
Evaluation Report for Ofsted
This option gives the greatest level of detail possible including qualitative pupil feedback, further evidence for Ofsted and analysis of impact including statistical confidence review.
'Understanding Your Tweenager' Parents' Worksop
Give the parents of your Key Stage 2 children additional support to aid them in relating to their children in today's society. Allowing school to ensure their KS2 children are best placed to make the big move up to KS3 through stimulating empathy, understanding and support.
Addition One to Ones for Vulnerable or SEND Children
Ensure that any pupils of concern have full specialist provision tailored to their specific educational needs, making sure that the most vulnerable pupils are safe, healthy and happy. Find out more >
RSE Policy Guidance
Have piece of mind that your school has in place a robust RSE policy, that will exceed government requirements. Know that you will deliver RSE in line with the policy and be able to provide evidence to support this for inspectors or key stakeholders.
Got a question? Get in touch.