Welcome to BigTalk Education
Our vision is to ensure as many children and young people as possible, receive high quality relationship and sex education, to keep them safe, healthy and happy.
Whether you are a parent, school staff or education professional we want to help you ensure that your children have the best possible age appropriate relationship and sex education.
Please take a look around, we have a dedicated parents section which will give you information on what to expect if we are visiting your child's school, as well as tips and advice on how to talk to your children about their bodies, relationships and sex.
For educators and professionals working with young people take a look at our courses, in school programmes and the resources in our shop.
We look forward to seeing many of you soon in schools and on our regular courses.
Lynnette Smith – Founder of BigTalk Education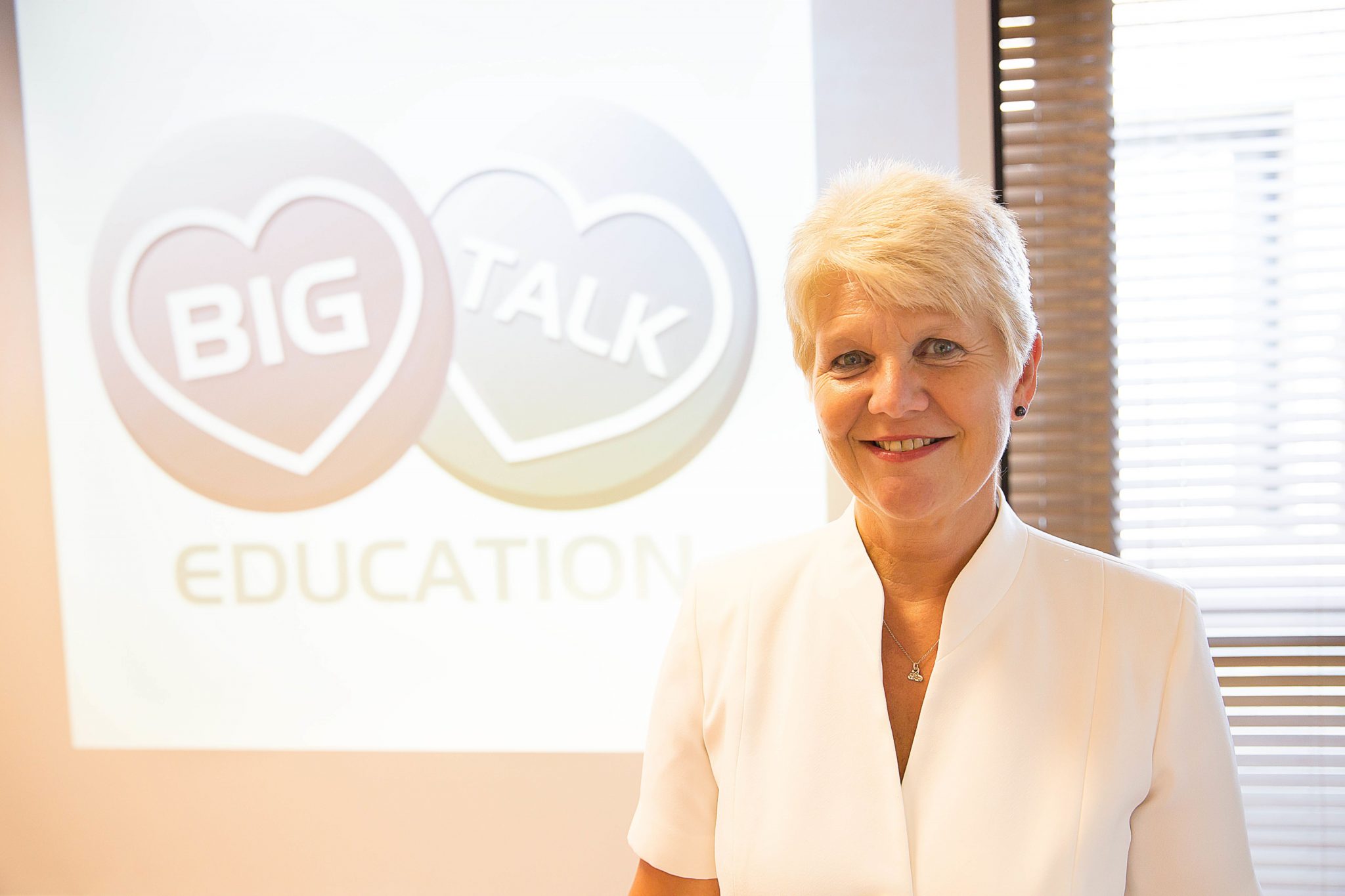 Lynnette Smith
Founder of BigTalk Education & Chair of the Sex Education Forum Advisory Group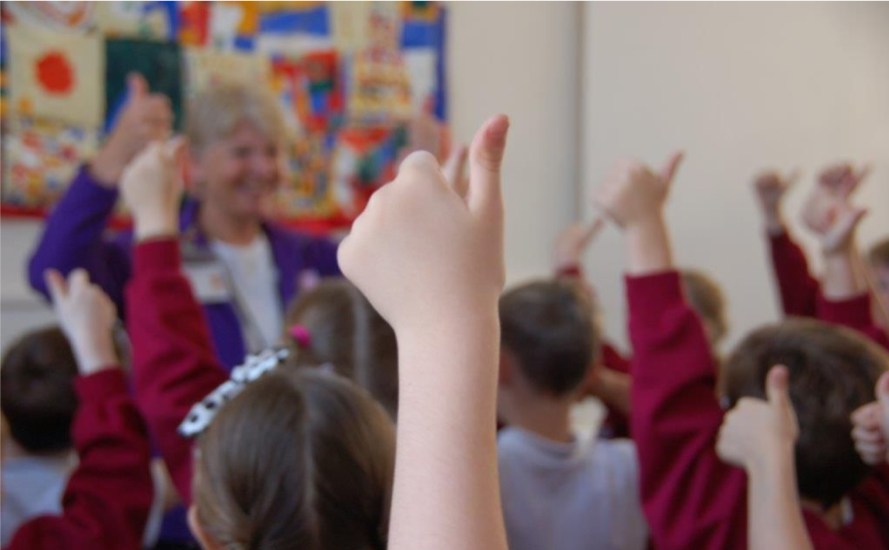 Find out about SRE, RSE and all things Sex Education
Read a history of SRE and RSE in the UK and get information and support about RSE in your school in our info section. >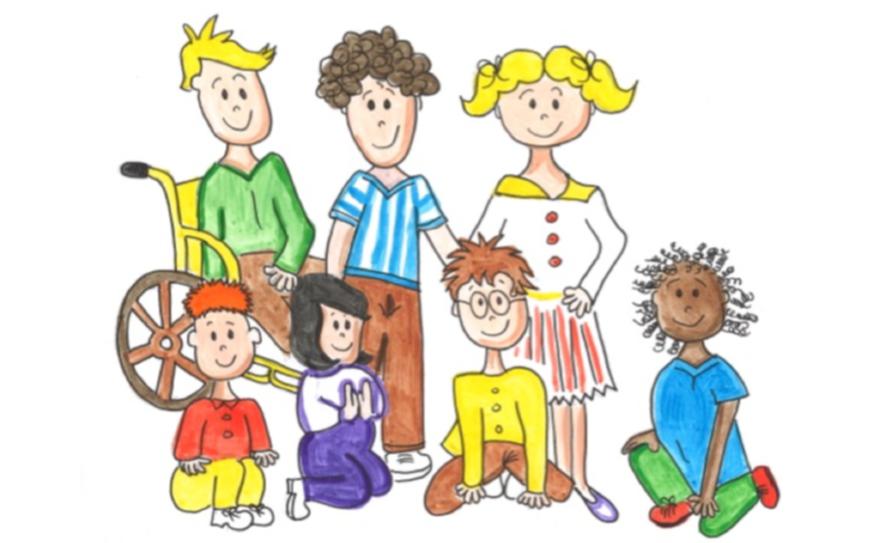 Working in Primary Schools
Find out about our award winning Growing Up Safe : Whole School Approach programme and the new enhanced programme introduced in preparation for statutory RSE. >
Working with SEND pupils
Read why relationship and sex education is extremely important for pupils with special educational needs and disabilities. >
Request information on BigTalk Education's services for your school
Introduction to age appropriate RSE
Our guide to high quality, age appropriate Relationship & Sex Education for your child, helping you know what to expect from us.
BigTalk Education's Growing Up Safe Programme
Children want their parents to be the first people to talk to them about growing up, sex and relationships. Yet many parents say they lack confidence to answer their children's questions frankly, Schools are there to help, and BigTalk Education are here to support Schools and Teachers. Members of the BigTalk Team can come into School for a part or whole day, ensuring your children (and you as parents) are well educated to keep them safe, healthy and happy! Find out more > 
BigTalk Education's RSE Lessons for Life
Our Programme in Secondary Schools uses a Youth Work approach to RSE delivery, participation, empowerment and inclusion are fundamental to its success. Our Team fosters a non-judgmental, relaxed, receptive atmosphere, which doesn't shy away from sensitive issues.
Bodies, Babies & Bellybuttons
This book is a gentle introduction for children about their bodies and where they come from. A must have for all parents to help answer your children's questions in a simple, understandable and age appropriate way.
Feedback from parents on BigTalk Education's Growing Up Safe relationship and sex education programme
"With our two boys I have been concerned about talking to them as we are a same sex couple, but now I feel supported by the school and have a great book resource. Thank you."
September 2018
"Great talk, beforehand I was unsure how much they should know at such young age, and was worried they were expected to know more. I'm very reassured now that the delivery of this information will be informed and appropriate and I am now prepared for any questions that will arise from the classroom talk."
April 2018
"I think this is fantastic. The age appropriateness makes it not OTT but gives them the right information which is so important."
September 2018
"Great idea, this should've been implemented years ago! Nice, relaxed delivery, very good!"
September 2018
Feedback from school staff on BigTalk Education's Growing Up Safe relationship and sex education programme
What training do you offer?
We have a range of training solutions to meet the needs of teachers, trainee teachers and other education professionals. We offer one day courses delivered face to face in the Yorkshire & Humber region. For larger groups we can come to you to deliver training, please give us a call to discuss your requirements. We also deliver lectures and workshops within university environments. In addition all of our primary Growing Up Safe 'in school' programmes include a session for parents and teachers that can count towards CPD hours, as well as shadow training for teachers observing our facilitators in action.
What themes are covered at what key stage?
At age 3 (UK nursery) we teach the differences between boys and girls, naming body parts, what areas of the body are private and should not be touched unless the child is happy and gives consent.
At ages 4 to 8 (UK Reception, School Years 1, 2 & 3) we reinforce and strengthen what was covered in Nursery. Using specially designed child friendly resources, at the end of this session they will be able to identify happy situations and those which may be risky (e.g. other children or adults taking improper photographs of them, inappropriate touches, exposure to unsuitable media etc.) plus who they can talk to if they are worried.
At ages 8 to 9 (School Year 4, 5 & 6) we cover different kinds of families (same sex parents, foster families etc.), the emotional and physical changes of growing up, similarities and differences between boys and girls (including transgender), coping with different emotions, looking after our bodies as they change and the onset of periods (puberty). In these classes we explain that babies are made from ovums and sperm then develop in the womb (reproduction). How to be safe and healthy linking back to and building on identifiable risks, we also strengthen awareness of "our body is our own" and personal safety especially on-line grooming, etc.
Can you help ME deliver relationship and sex education in my school as I don't think we can afford outside specialists?
iIf you are a primary school then yes. Our resources are available to buy here, however for schools delivering RSE independently we recommend the resources are accompanied by staff training for a minimum of two school staff. In our accompanying training day we cover many aspects of RSE that newcomers or those with outdated training often overlook. Some schools also choose to buy a class set of Bodies, Babies and Bellybuttons books which are a great support for the Growing Up Safe: Whole School Approach.
For secondary schools we offer staff training plus some of our Workshop Packs are available to purchase from our Resources page. These packs include all you need to deliver the session;  Lesson Plan, background information, a powerpoint presentation, and relevant quizzes, answer sheets etc. All worksheets are suitable for photocopying so the pack will continue to be viable for several years..
Can you help me answer questions from the pupils and parents after you go?
Some schools find that pupils and parents will raise further questions after BigTalk education visits. We find most teachers who have been to the parent/teacher session and/or taken part in shadow training observing our facilitators are confident in answering parent and pupil questions.
However, we also offer a telephone consultancy for teacher support (usually this is used primarily for disclosure assistance) which is included free as part of an enhanced Growing Up Safe programme.
Do you cover my area?
We are able to travel to schools all over the UK, however we add associated travel costs to our fees to schools outside our core area of Yorkshire & Humber.
Do you speak to parents?
In line with government and Ofsted guidelines we actively engage with parents in our Growing Up Safe: Whole School Approach programme. We hold a minimum of one parent session prior to coming into school to show parents and carers our resources and explain what each age group of children will receive. We stay for one to one questions with parents, which is more comfortable for most than a group discussion. It is our policy to stay at these sessions until every parent's questions has been answers and they are a satisfied as they ever will be to the response.
For incidents of inappropriate behaviour or other causes for concerns we offer one to one sessions for individual children or young people. These referrals can come from schools, children's centres or directly from parents. Whenever a one to one take places we endeavour to ensure our staff member also speaks directly with the child's parent(s) to discuss the issues at hand and update them on what happened in the session.
Children/a child at our school are/is using inappropriate language/displaying inappropriate behaviour, can you help?
If multiple incidents are occurring in a school population such as frequent use of a particular inappropriate word or a 'game' of touching sweeping the playground it can often indicate that there is an immediate requirement for a whole school programme of RSE such as the Growing Up Safe: Whole School Approach.
If inappropriacy is confined to an individual or if the source of a wider 'trend' is discovered, we recommend one to one sessions in addition to the whole school approach, to ensure the child fully understands what is okay and not okay. Use of inappropriate language or behaviour may be indicative of abuse or early stage indicators such as exposure to pornography, therefore immediate one to one intervention is recommended. If you suspect a child may be being abused please refer to your school's child protection policy, Safeguarding lead or if still in doubt the government guidelines on what to do.
What should I put in our school RSE policy?
As part of the Growing Up Safe: Whole School Approach programme BigTalk Education will provide a free example RSE policy for partner schools.
What is in the new statutory guidance?
The new RSE guidance is currently only in draft form. However it

 does not give a year by year programme of study, but says that learning needs to start at the beginning of primary.

There is no table listing what is included in sex education for primary school. However, there is a paragraph recommending that all primary schools have a programme of sex education which includes preparing pupils for the changes adolescence brings and learning how a baby is conceived and born.


Puberty is included in Health education.

The proposal is that parents will only be able to excuse their child from the sex education part of the curriculum (but not from national curriculum Science), not from Relationships Education at either level.
What do OFSTED require when it comes to RSE and how can you help us be Outstanding?
"This is our second year with the programme and we wanted to roll this out across the whole school. The sessions were thoroughly informative dealing with issues sensitively but openly. The programme covered a lot of ground effectively. Our children are now confident, knowledgeable and will hopeful grow to be respectful adults once again, a great job. Thank you for spending the day with us."
"The materials used are at an informative level, without being inappropriate. The language used by the team was at the children's' level so they were able to understand. The children were put at ease, to answer and ask questions. The section on reproduction was very well discussed and paced, to inform the children about sexual relationships, as too were the puberty and period sections. Very good tutors!"
"One of the best talks on this subject area I have experienced in my teaching career. The instructors were very relaxed and this created a relaxed and open environment."
"High quality delivery which is completely age appropriate, also includes e-safety, transgender, gay, lesbian – essential knowledge." 
We have been working with Howden Juniors since 2015 which is really evident when working with their children. They have a high levels of confidence in talking about relationships, their bodies and risky situations which is a great basis for keeping them safe. The...
read more